A four-year-old young girl from Alabama vanished on Wednesday, making a lot of trouble for her family. Vadie Side is from the little network of Lachopoka wet of Auburn.
Her family reached the specialists who dispatched many law implementation officials from different organizations to scan for the little kid. They used ponies, rambles, and looked for her by walking.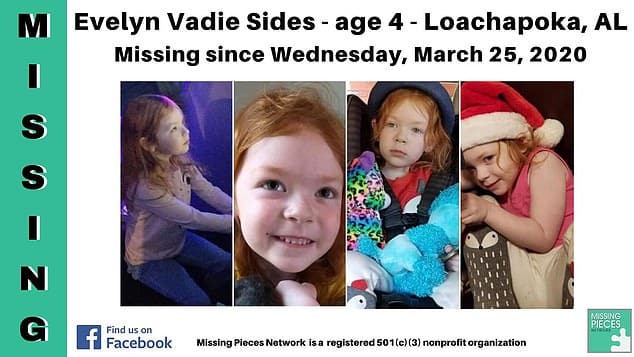 The young lady was leaving her 70-year-old sitter while they were in the patio, and law implementation officials began looking for her when they had been told about the missing young lady, resolved to not leave a stone unturned until they discover her and return her securely to her family.
Fortunately, she had a faithful friend who not only kept her secure but also led volunteers who are searching for her to the location.
2 days after she got disappeared, they did find her safe, due to a familiar. You see, when the little girl was lost, her dog also ran after her, and he remained beside her until people found her safely.
'One of the volunteers that were probably 50 yards to my right … heard a dog bark, the dog was actually kind of spooked and came at the man a little bit and then saw the line of about 30 of us, and the dog turned around and went down the hill.'

' one rescuer told WRBL. 
They chased the pup and finally found the little girl.
'Praise God Vadie was there, she popped her head up, we saw her little red hair,'I'll tell you what, she was scratched up on the knees and the forearms but otherwise in great spirits, she was just talking like 'no big deal' … it's truly a miracle.'

one rescuer said. '
'We are just, ecstatic might be a good word. She is in good shape, she is responsive, she is talking, she's alert. She is in good physical condition, and the best part is she is with her mama.
Sheriff Jones stated that all of the volunteers had one goal, it is to find the little girl.
'Our thanks just don't seem like enough, but they have our sincere and heartfelt thanks for the sacrifices they made, Several volunteers said this is such good news at a time when we need it…and I couldn't agree more.
This was really good, solid, positive news in a time when I think people need it the most, with all the medical concerns going on.