If you want your German Shepherd to always be happy and healthy, to grow healthy and have the minimum amount of problems, he needs to be balanced feed. German Shepherds are not requiring food, yet you still need to focus on their diet.
#1 

The most important thing in GSDs' diet is to avoid overfeeding.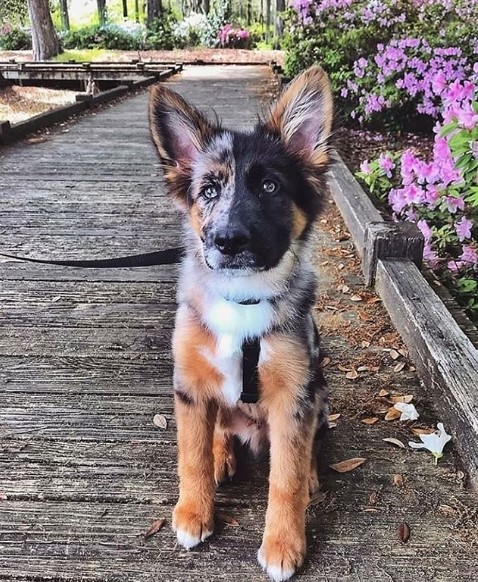 #2 

Overfeeding causes German Shepherds can lead to obesity and many other problems.
#3 

Shepherds are prone to the inversion of the stomach: it's too "loose" and may twist and shift so much during active physical exertion.
#4 

Eating is twice a day.
#5 Feed your German Shepherd only after the walk so that there is no gut-twisting

.
#6 If your German Shepherd doesn't want to eat within half an hour after the walk, the bowl has to be removed so that there is no place for food.
#7 

German Shepherd's main food has to be unchanged, the rest as a supplement. If you chose oatmeal and chicken liver as the main food, this has to be daily and put bones and fruits as supplements.
#8 

Food has to be at room temperature.
#9 You have

to remember: the dog has to always have a bowl of freshwater.
#10 

You have to teach him not to growl when you touch the bowl, as he must know who is superior.
#11 

Try to put more fresh veggies than boiled as they contain more nutrition.
#12 You should avoid

Calcium, vitamins D, and A overdose.
#13 

Fast-growing dogs must have at least 30% protein in their diet.
#14 

Don't feed your German Shepherd with one meat.