#1 Jiffpom
The Pomeranian, Jiff, is the top of our most famous dogs list on Instagram with his amazing 10.5M followers! Jiff has his own emoji line called jiffmoji, and he also participated in Katy Perry's music video. And he also has the award of Dark Horse and holds Guinness World Records!
"The King of Pop Culture" this is how they call Dough the Pug! He has around 4M followers on Instagram. In 2019, he is the People's Choice Award as he is the Favorite Animal Star! However, he uses his fame for good work as he sells masks and T-shirts for Black lives matter fundrising.
This beautiful Golden Retriever, Tucker, has more than 2.6 Instagram followers who watched him grow up everyday. His amazing personality, videos, and taglines made it easier for him to be so famous and loved!
Japanese Shiba Inu, Marutaro, is a famous Instagram dog with over 2.5M followers. His Instagram profile will make you book a ticket to japan instantly! He is very cheerful and lovely, and will make you exited to recreate his city adventures that is more than amazing and heartwarming.
This famous fashionista Bulldog is an Instagram blogger with more than 2.2M followers. He is a great model with pictures of the most tredny fashion pieces!
Maya is a Samoyed dog from China, she has more than 1.9M followers on Instagram. She is a great example of how amazing are Samoyed dogs are! Appearently, this dog has a beautiful big white coat and they are very adorable as well. It's intersting to know they were bred for their warm fur that makes humans sleep warm besides it!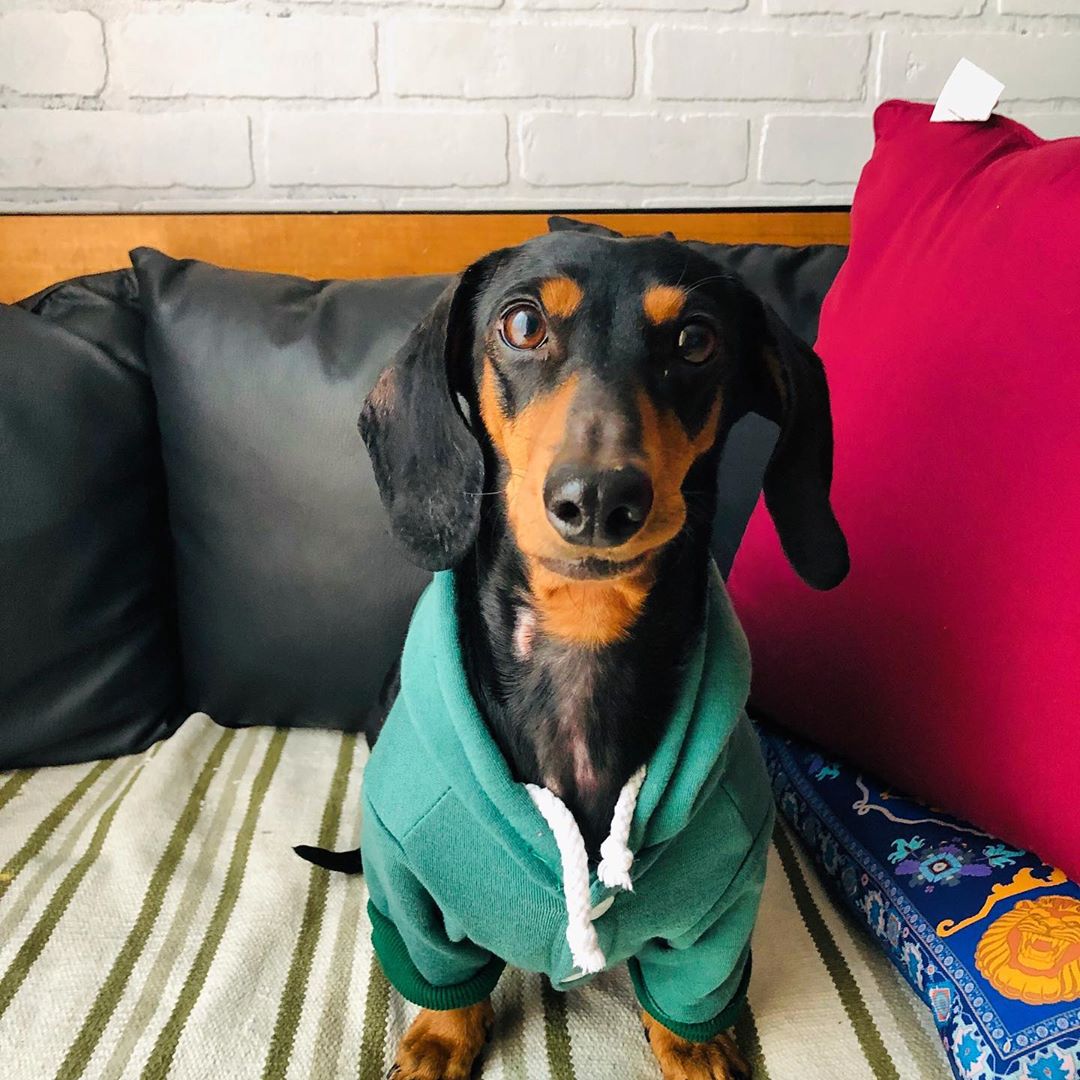 Kler is an adorable short-hair mini dachshund, very famous with 1.9M followers on Instagram with an amazing family who seems to take her whenever they go. A tour through her Instagram profile shows a very fashionable mom dog with great fashion sense and many cute friends.
Although Marnie unfortunately passed away from 4 months, she's still famous with 1.8M followers on Instagram. Besides being famous and loved by a lot of people, Marnie was in the poster of senior dog rescue that was an inspiration for thousands of people to adopt senior dogs.
Aria is a very photogenic pup who is amazingly popular with 1.7M followers. We saw her sister, Keller above on the list in number 9.
Sage and Harlow are two hilarious photogenic famous dogs with 1.7M followers. They have a set of amazing photos that you will always enjoy scrolling. Their pictures will make you laugh out loud at how hilarious and cute they are.
Maddie the coonhound is a famous Instagram account for a dog that has more than 1.3M followers. If you want to get lost in some real adventures, Theron Humphrey's amazing photography increases his love for nature to the same amount he venerates his amazingly talented and real best friend, Maddie. Being with coonhounds, their barking may be one of the best and most joyful sounds ever, and Maddie's refreshing barking can be heard booming off the lakes and mountains in this picture journal which shows the best America's yard has to give.
Manny the Frenchie is one of the most famous dogs on Instagram with more than 1.1M followers! Manny participates in fundraising and charities. Now, he is in a fundraiser that benefits St Jude Hospital, and he has his own non profit foundation. Manny was born in 2011. When he was 6 years old, he has published "Manny the Frenchie's Art of Happiness in 2017" his first book.
Dean The Basset is a famous Instagram dog with 268K followers, and he's one of the most popular basset hounds on Instagram. Dean is one of the shining bassets that no dog lists could be complete without. Dean has starred on Instagram since 2014, and he is more popular than most humans. This is his career and he is a star in it.