Like people, dogs have favorite seasons. Some dogs love nothing more than basking in the summer sun and working on their sub-fur tan (full disclosure: not sure that's a thing). Other dogs are total snow bunnies who love the winter weather. Whether they love winter or hate it, here are 19 dogs who are crushing cuffing season.
1. This dog, who is just too cold to get out of bed and will definitely be calling in sick today to stay in bed.

2. This dog, who developed a bizarre amount of paw dexterity solely for the purpose of snuggling up with blankets.

3. This dog, who has obviously been waiting for winter all dang year.

4. This dog, who has blanket stealing down to a science.

5. This dog, who has been practicing his patented Snow Storm Swivel Vision.

6. This dog, who is either impervious to cold or loves the cold and is winning winter either way, TBH.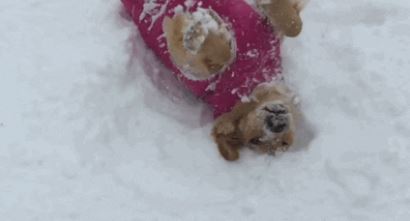 7. This dog, who can literally swaddle himself.

8. This dog, who has the most DGAF attitude toward raging snow storms we've ever seen.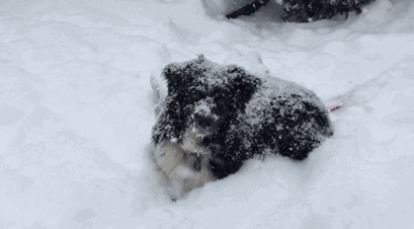 9. This doggo, whose inner monologue has been perfectly captioned by the denizens of the internet.