If you've ever wanted a real-life teddy bear then look no further than this fluffy friend named Chowder. Although he may look like the cutest stuffed animal you've ever seen, Chowder is actually a six-year-old Chow Chow dog. This impossibly fluffy pupper lives with his hoomans in the Philippines and is only cosplaying as a bear thanks to his owners' very creative and adorable grooming techniques.
If you're still not convinced that dogs are the cutest pets in the world then let Chowder prove it to you. What's makes Chowder even more unique is that his teddy bear-like appearance often gets him mistaken for a plush toy, and it's not hard to see why.
So scroll down and enjoy gallery of this cuddly furball sweet furball!
#1 – Ohh a camera!! *pose*
#2 – Chowder the pink nose beardog has a little shiny nose 🎼
#3 – Tail or Cheetos Puff? 🤔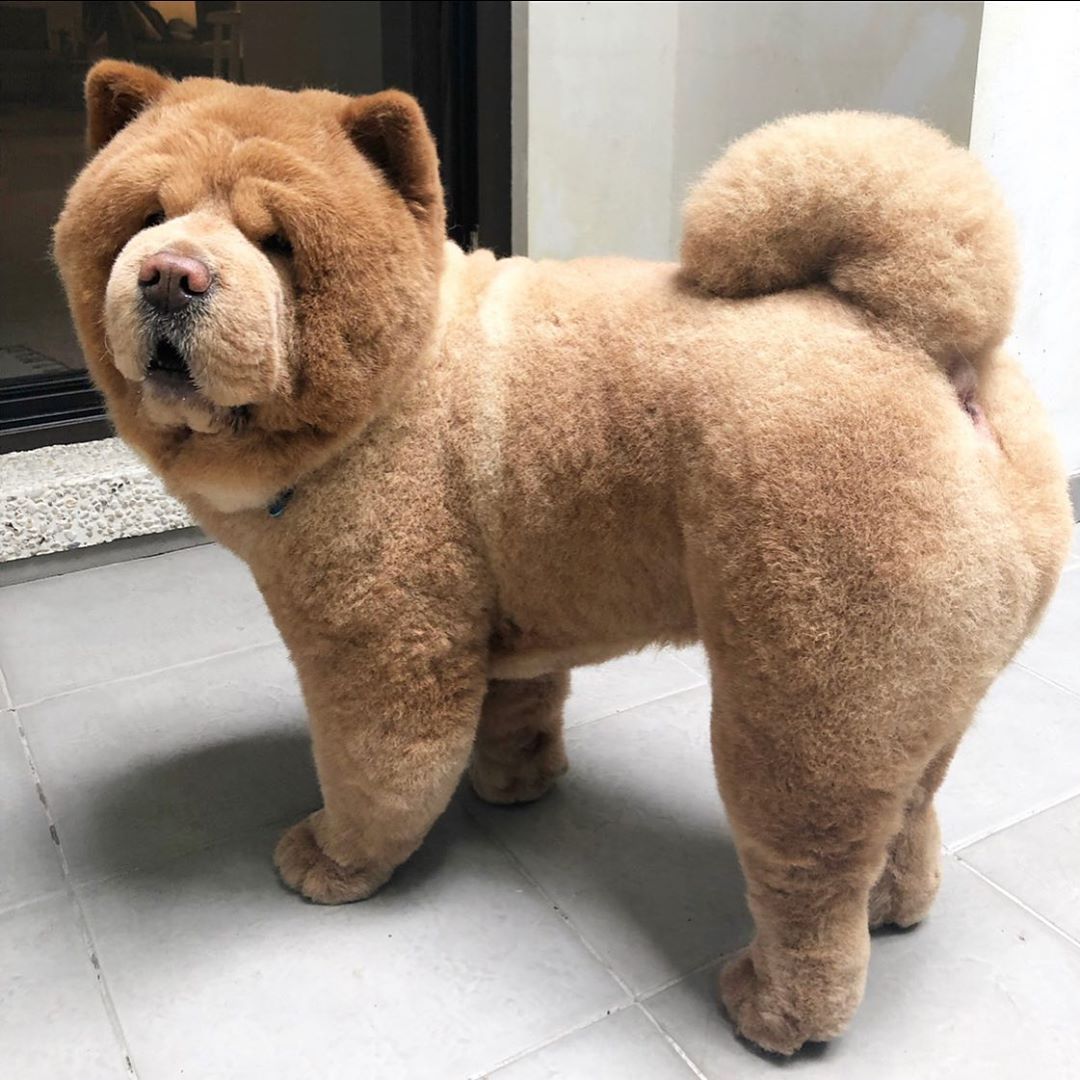 Chow Chow dogs were traditionally used as guard dogs for temples but thanks to their sturdy body build and this explains why they tend to be fierce protectors of their owners and properties. Despite their protective nature and natural strength, these snuggly furballs are not particularly active. Chow Chow dog owners often find their pets lazy and Chowder is no exception.
#4 – Hey can you squeeze me in the dinner table with you guys? I'm hungry too 🐶
#5 – Looking extra round today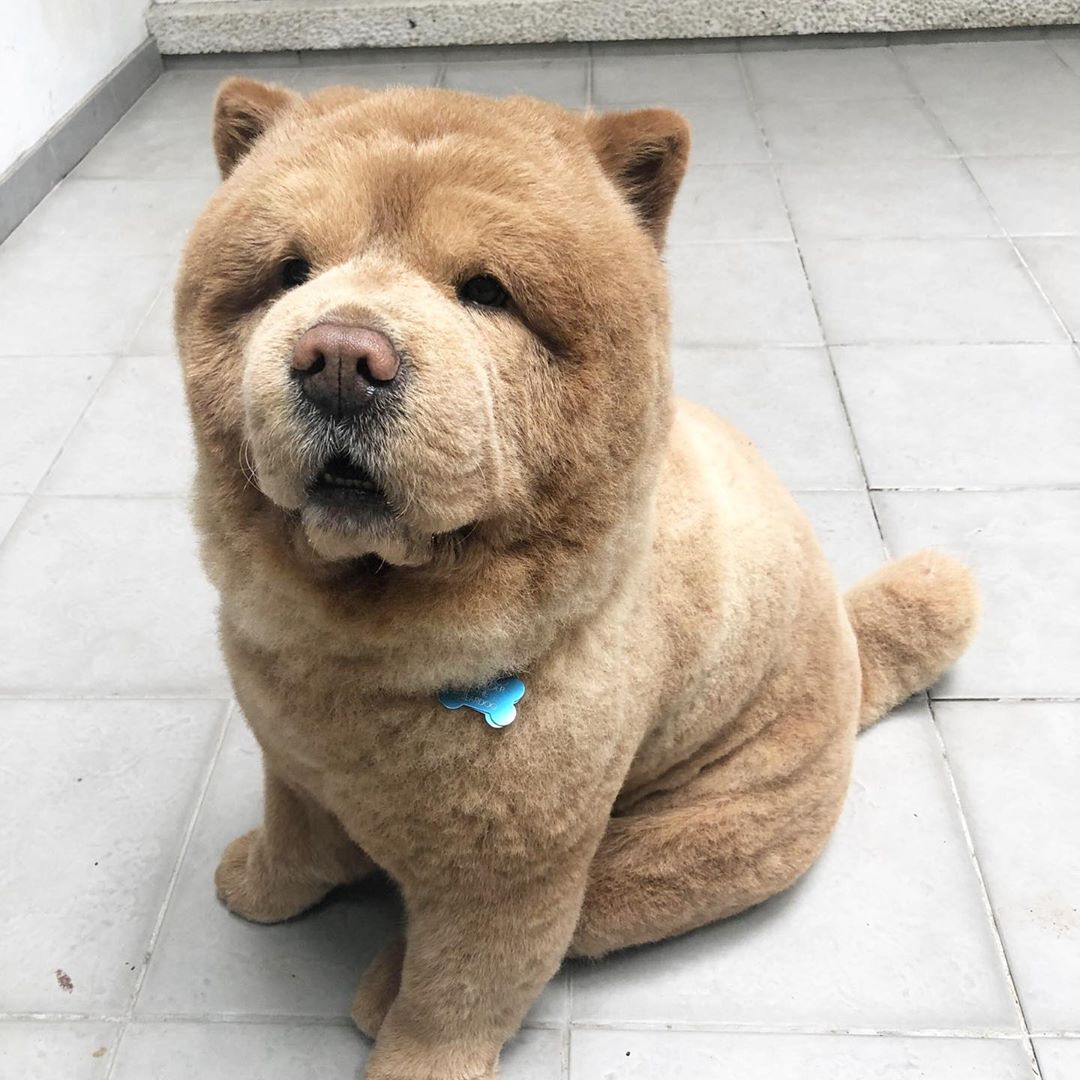 #6 – When you're enjoying your treat but your pawparents tell you to smile for the camera
It's easy to see how this cuddly canine brings so much joy to his owners and by sharing his cute photos online they're able to share happiness with others too. His owners also have a larger goal for why they share the pup's antics online. They hope to dispel the notion that Chow Chows can be mean or temperamental. Like all dog breeds, with the proper socialization and good treatment from humans they can become affectionate pets who you can't help but want to cuddle.
#7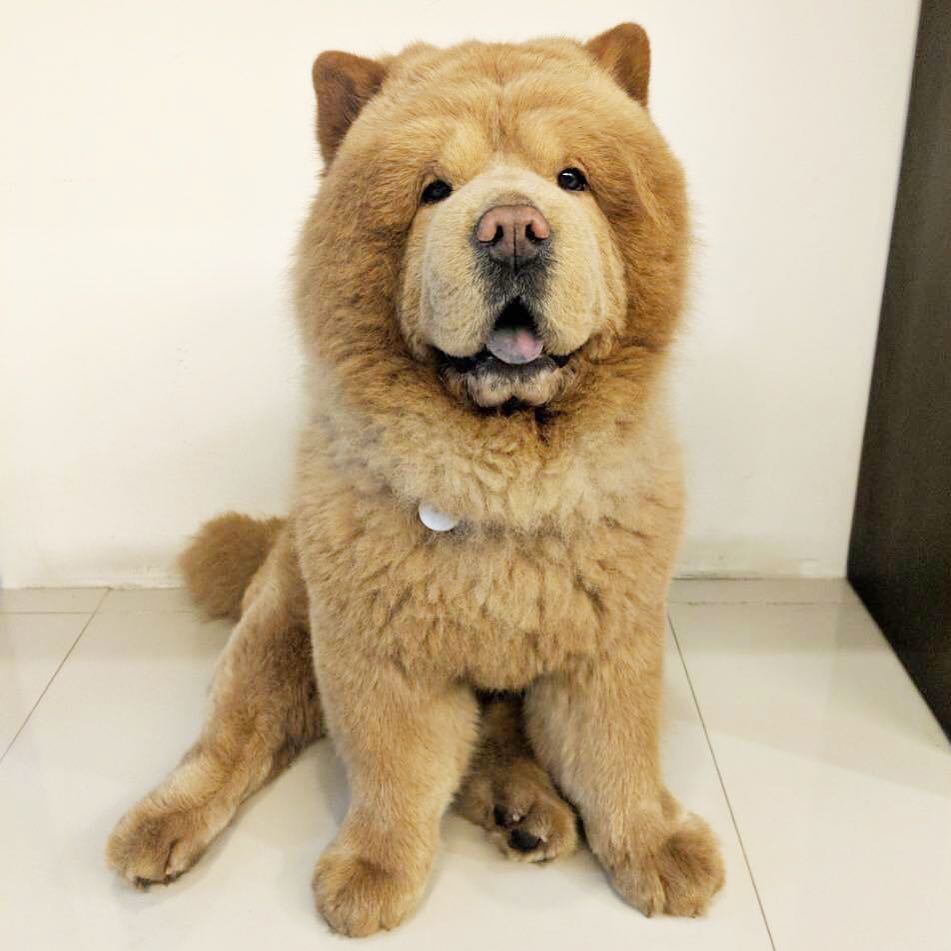 #8 – Rain or shine I can now play outside!!! Thanks to my rain gear
#9 – Way back when I could still fit in this tiny shopping cart 🐻
#10 – So a lot of people have been asking me what I look like when I take a bath and well..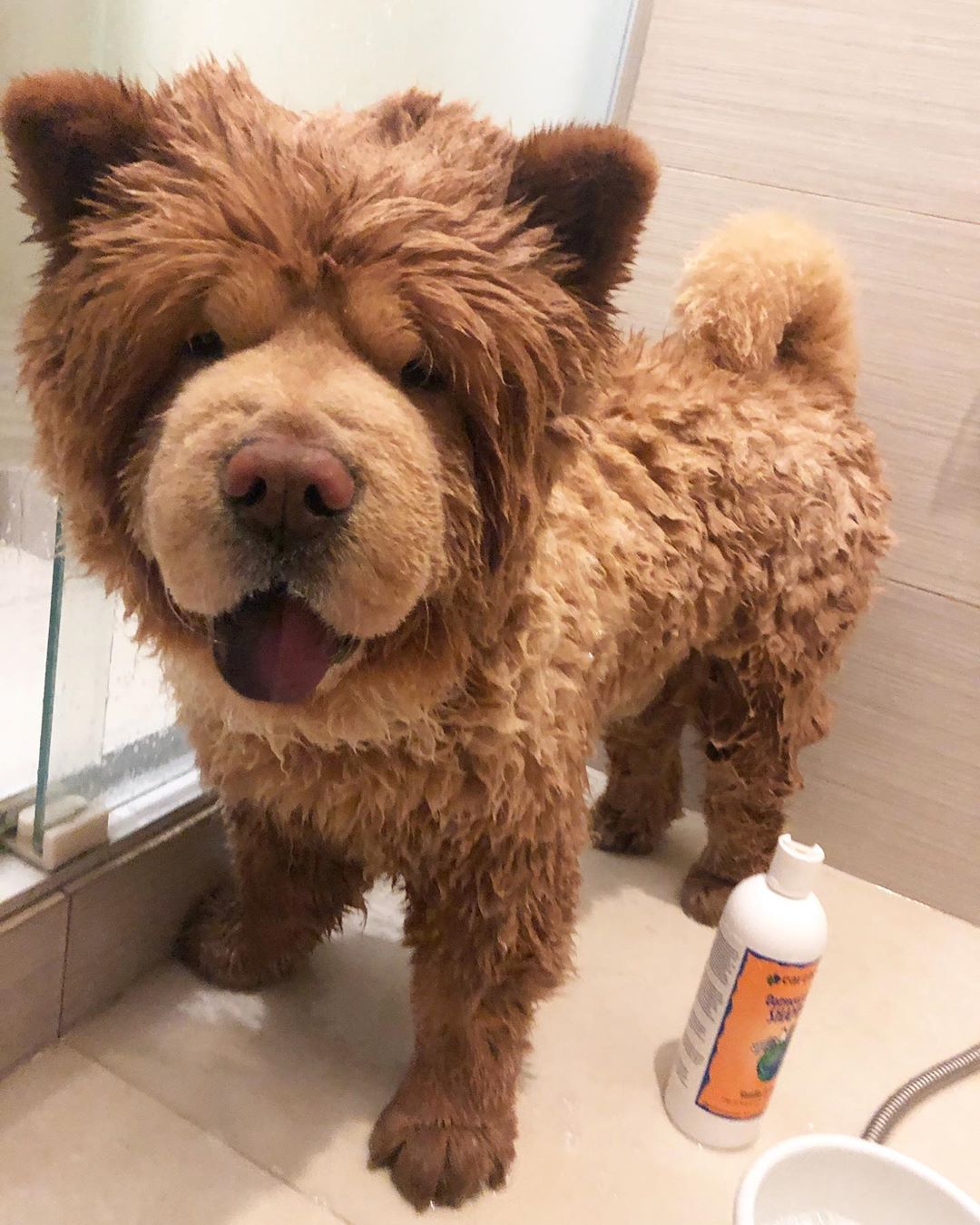 #11 – 🐻 or 🐶?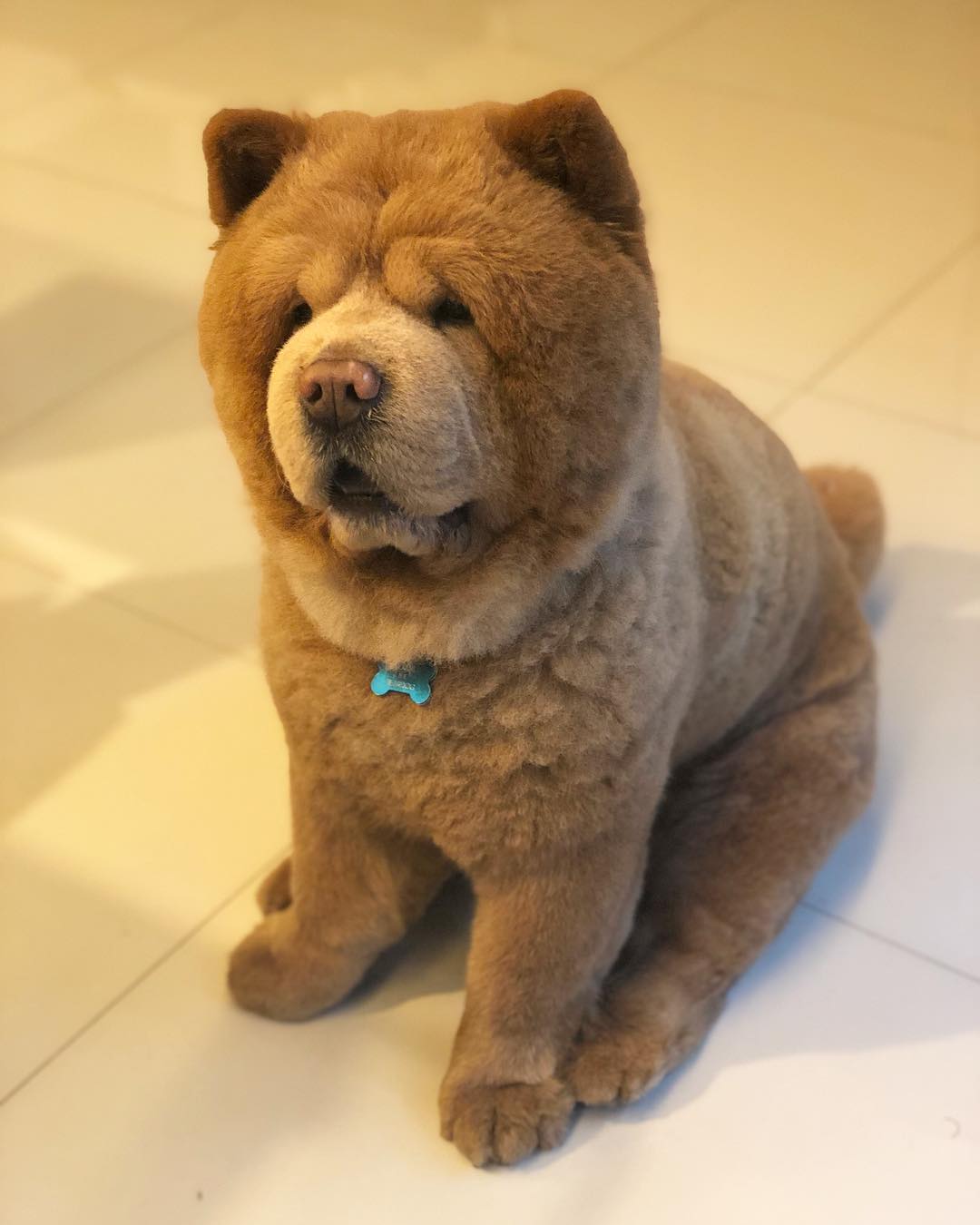 #12 – When you're scared of escalators so you gotta be carried up and down 😅
#13 – Another 'naw I'm not scared of escalators' photo 😂
#14 – Staring into the light a.k.a. that bacon treat you're dangling near the camera to get my attention 😝
#15 – I think I love food too much that I lost my neck… 😅
#16 – Looking for someone who would want to be my valentine ❤ I promise to give lots of pawsome hugs and kisses 💋
#17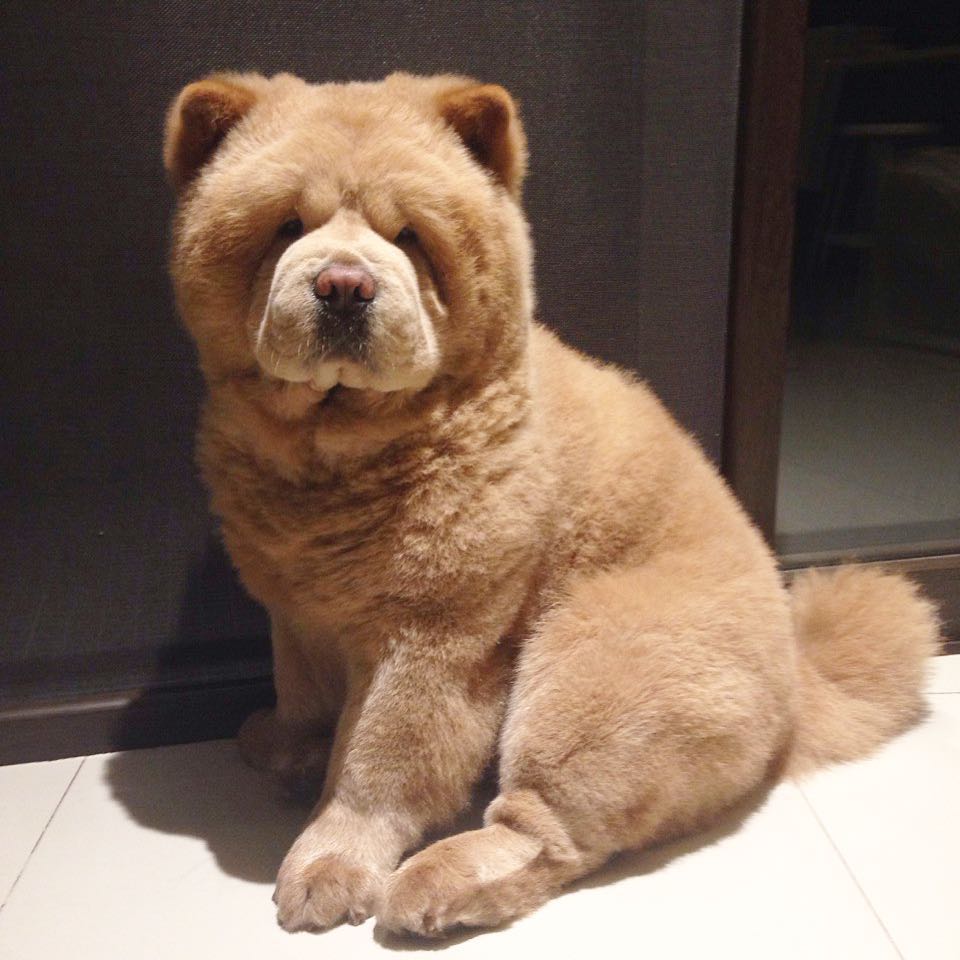 #18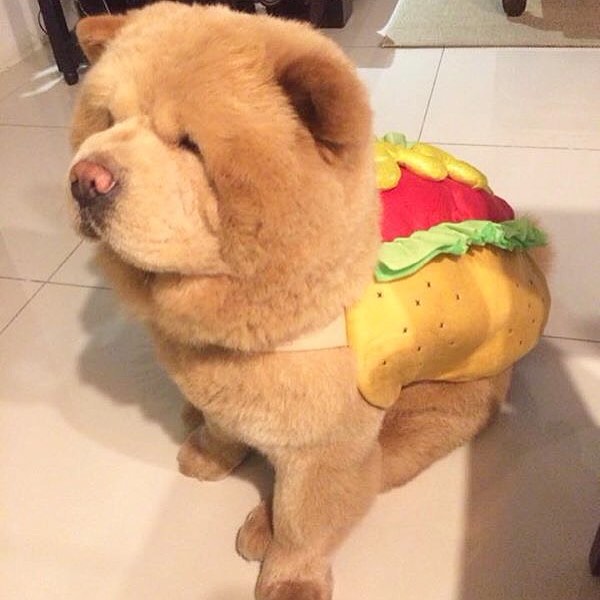 #19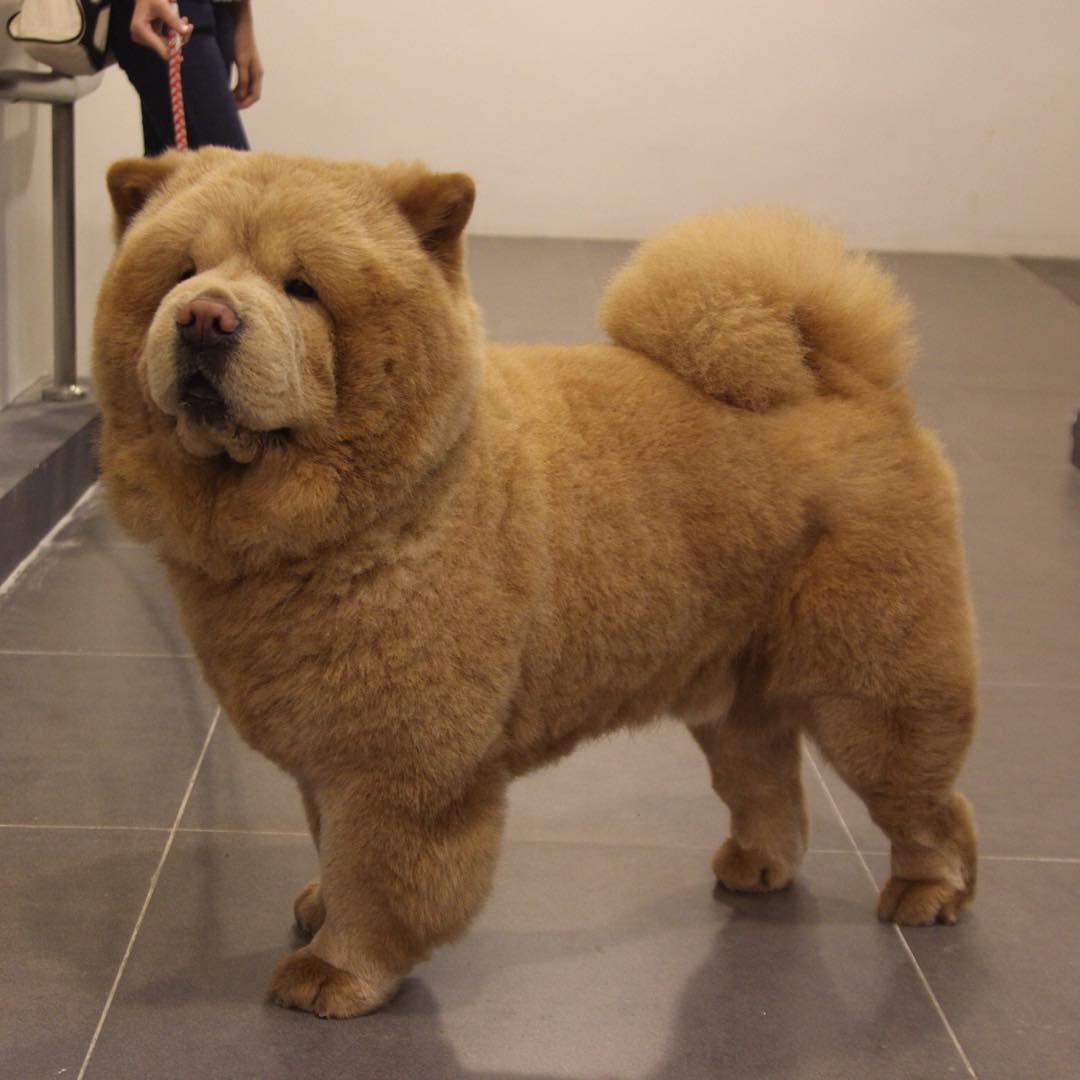 #20