If you want to make your day x10 better, you have to see pictures of English Bulldog puppies! English Bulldog is one of the cutest breeds ever as young puppies, their chubby crumbled cheeks, fur color, and small size are incredibly gorgeous! They look just like dolls or stuffed animals! These 14 photos prove that English Bulldogs are the cutest puppies ever.
#2 

Help daddy in gardening
#3 

Who wants to eat? Me!!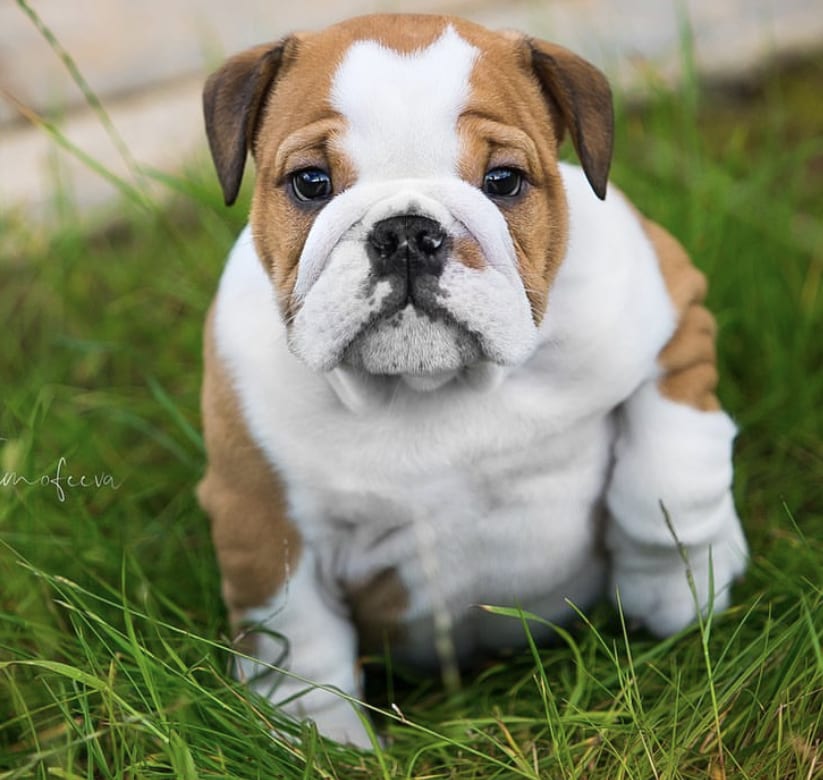 #10 

Loves banana more than anything
#12 

So adorable sleeping puppy
#14 What's cuter than English Bulldog Puppy? 2 English Bulldog puppies.