If you're in the mood for a dessert or maybe just a quick tasty treat, look no further than this adorable Chow-Chow puppy who is also fittingly named chief.
Those of you with a keen eye may have noticed that the fluffy canine's dark grey speckled coat somewhat resembles an Oreo Mcflurry desert which led his owner, Sarah Hamilton, nicknaming him Oreo Cloud.
When Sarah, posted pictures of Chief on social media, it didn't take long for the entire internet to fall for him. She originally posted him in a Facebook group called Dogspotting Society, where the post gathered thousands of likes and comments, and now it seems everyone wants their own cookies n' cream puppy.
When he's not melting hearts with his dazzling looks he's a real delight to have around and has been making his pawrents' lives brighter ever since they adopted him.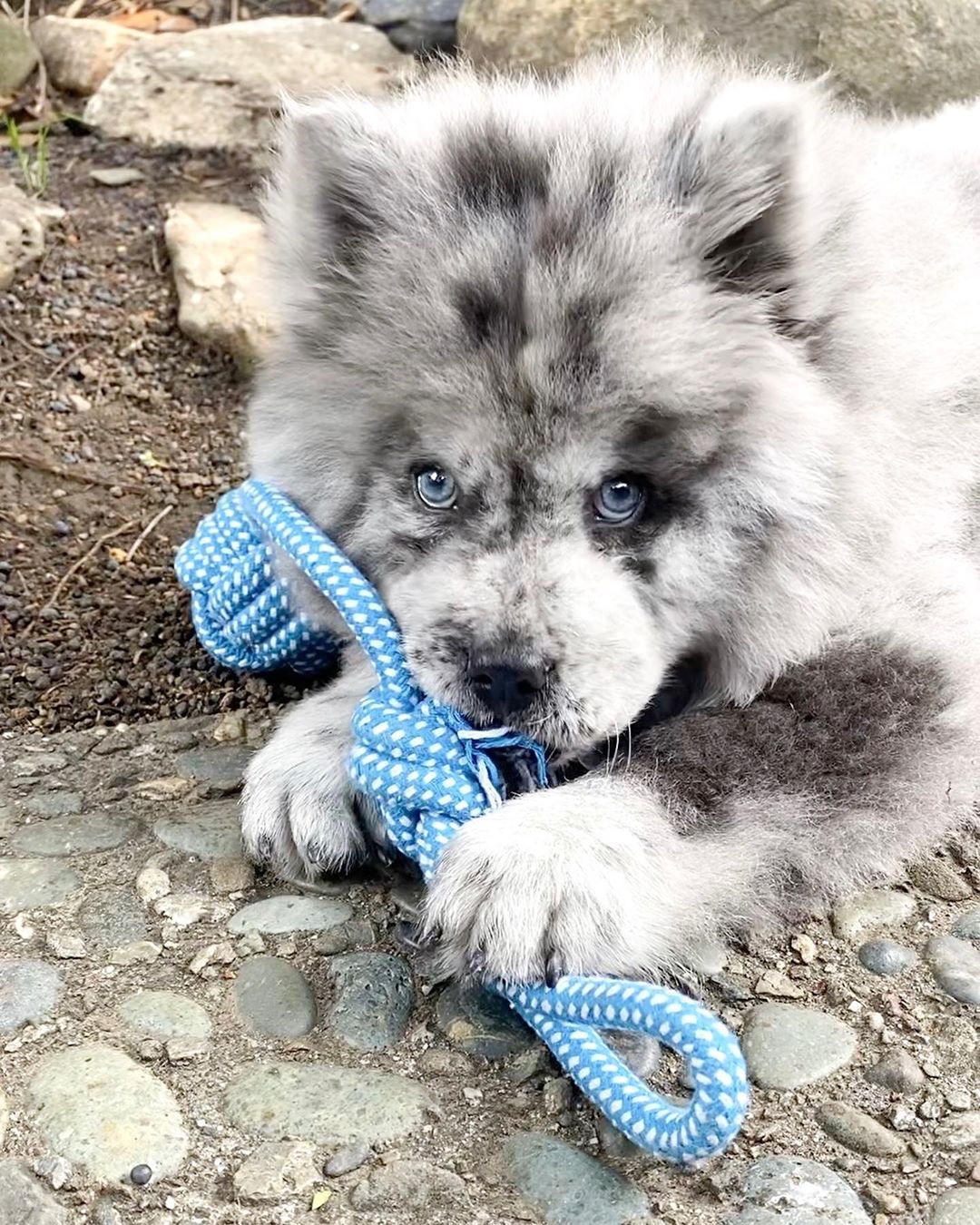 Whilst Oreo Cloud is certainly a memorable moniker for the pup, make no mistake he's still no less of a Chief. As a Chow-Chow this adorable puppy will soon grow to around 85 pounds and has already shown many characteristics of a true leader and a quick learner.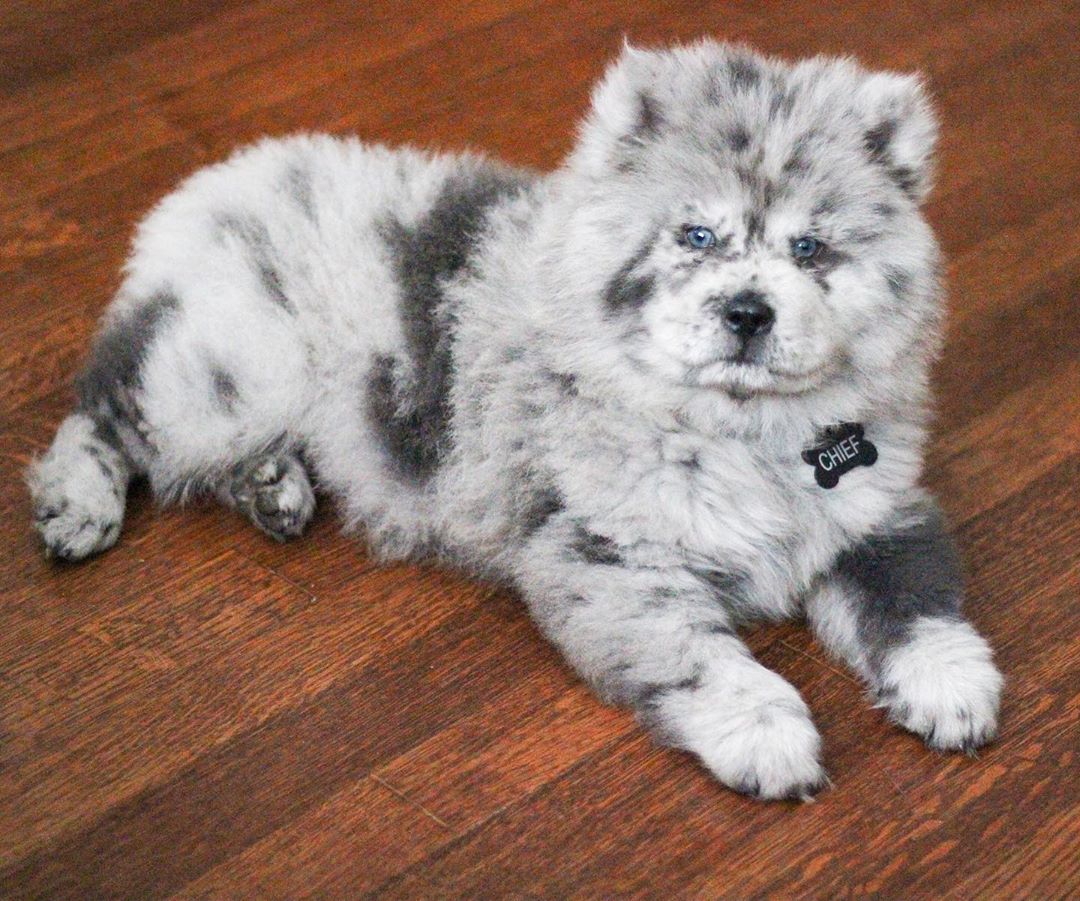 The young chief was potty trained at just eight weeks and is a natural protector sleeping by the main door of the family home every night.
"The first thing we noticed about him besides his cute spots is that he loves to cuddle and he will nap on you. He has the loudest snore out of everyone in the household."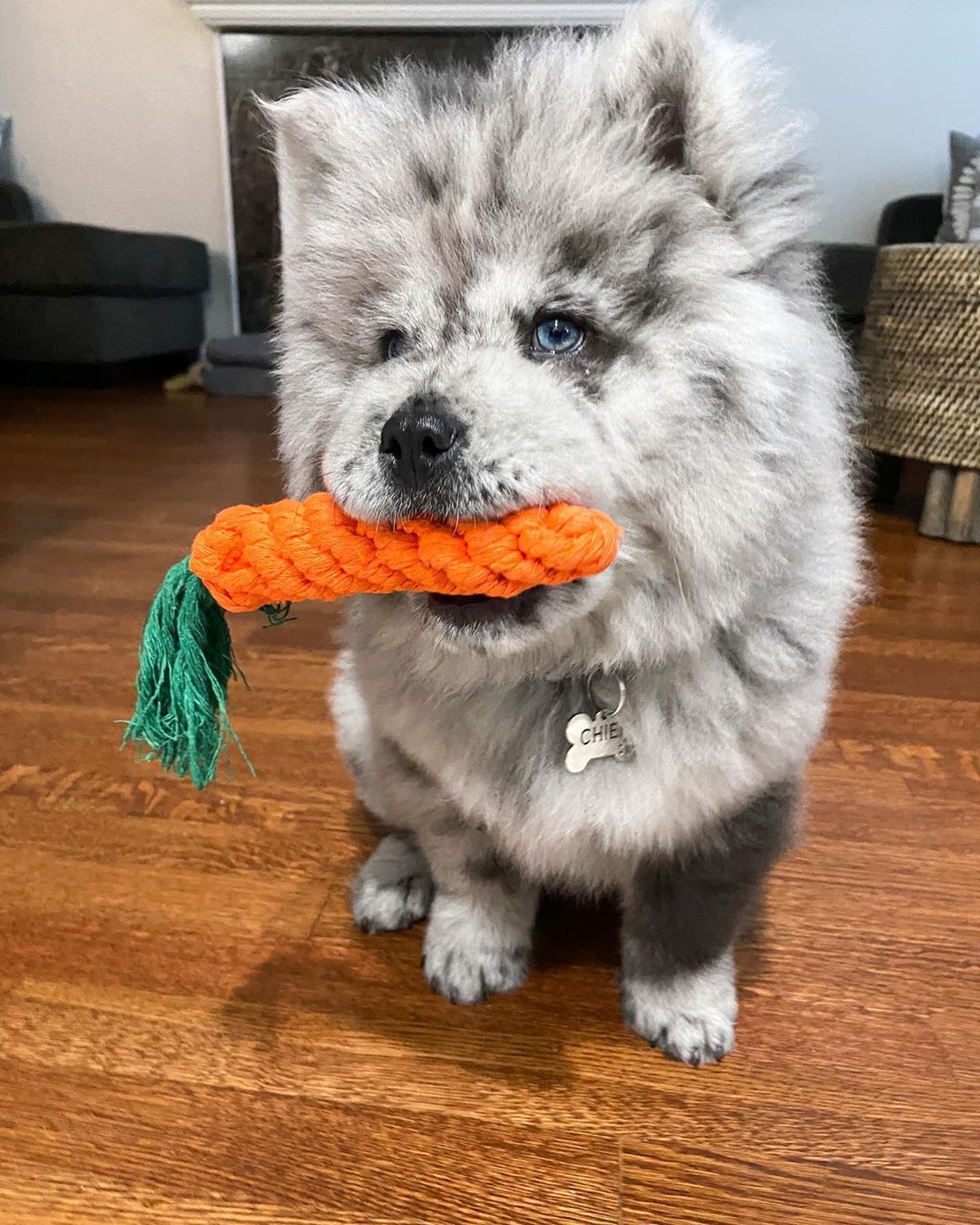 Sara and her husband have also noticed in the short while they've had him that he loves baths and gets extremely jealous when he realizes someone is drawing one without inviting him.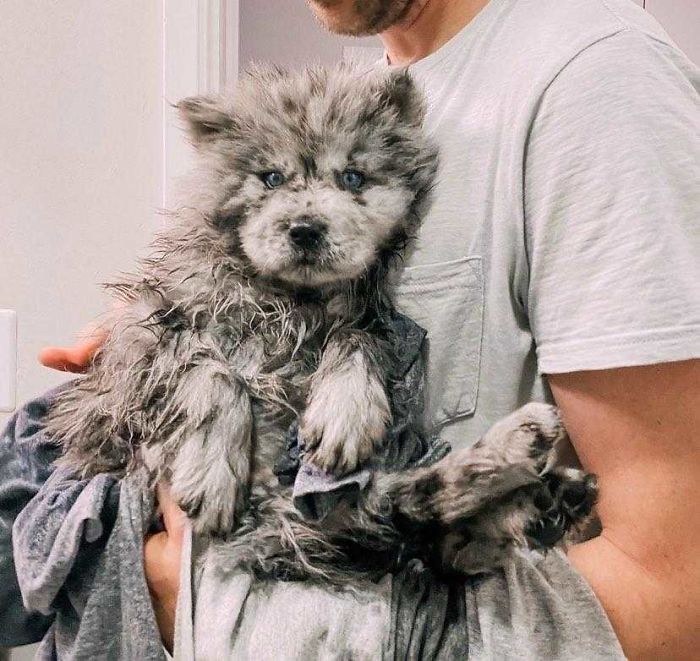 "Care to join me on my date?"
The young pup can be found online through his Instagram account @theoreocloud, where he delights tens of thousands of people with his dose of daily cuteness.
When the little pup grows, this adorable canine will take on a new calling, living out his full pawtential bringing joy to those who need it the most as a therapy dog.
Please SHARE this story with friends and family!