Friendship comes in all shapes and sizes, but these two doggy friends weren't about to let that come between them and their playtime – as reported by The Dodo.
In the city of San Luis Potosí, Mexico, Edith Govea spotted a little white dog doing his best to get over a gate in front of a house.
Curious, Govea hung around to see what the pup was up to – and it turned out to be adorable:
After a few minutes of watching the little white doggy struggle, a big German shepherd popped up and hugged his friend.
It seems the white dog lives with a family on that street, and is free to wander around and explore – and he found a friend in the process.
Govea told The Dodo: "It seems they are very good friends."
As she watched on, the little white dog jumped up on the fence again, and started struggling to climb through the metal bars between him and his friend.
Just as he was about to fall back down to the pavement, his bigger friend popped up to help him out…
Thanks to their team work, the two pups were finally able to play together, and they settled down to cuddle. Govea told The Dodo:
I thought it was something extremely nice and worthy of sharing. I think it's a sign of genuine friendship and love. Something we should see more among people.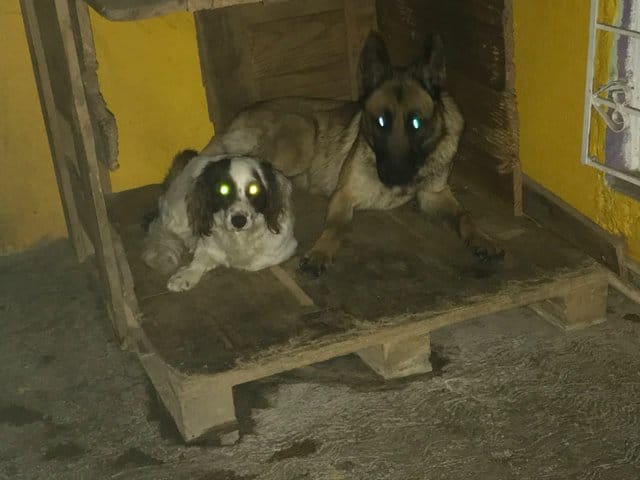 These two doggies are so lucky to have found such good friends in one another!