Fred is a 10 year old Labrador who lives at Mountfitchet Castle in Essex, England. On May 19 2018, he finally got to put his paternal instincts to good use, becoming the adoptive father to nine adorable ducklings, found by staff on the castle grounds.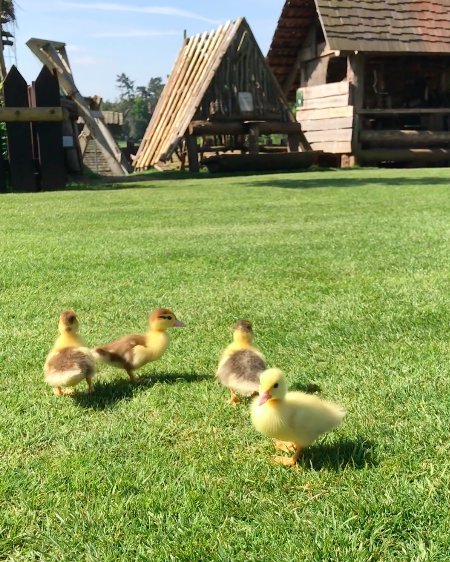 The ducklings' mom was sadly nowhere to be found, though it is believed she may have been snatched by a fox shortly after her chicks hatched. The castle team said on their Facebook page:
The team were very worried about the ducklings, but Fred … immediately took to them and has been babysitting ever since.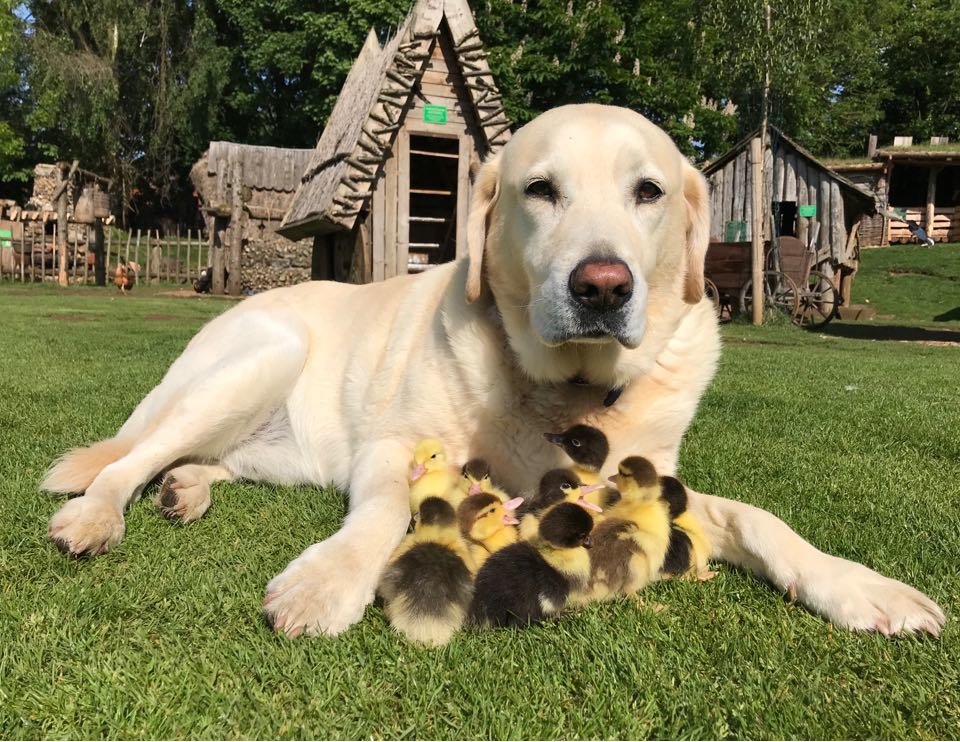 Jeremy Goldsmith, the owner of the castle, told The Dodo:
He has grown up with me and my wife Jo in the castle and our house with rescued animals. We even had a squirrel in the kitchen for six months we rescued from the roadside.
The little ducklings follow Fred everywhere he goes. Fred will look after them for the next two months while they grow and become more independent. They even go swimming in the castle moat together! It seems Fred has really taken the whole parenting thing in his stride with Jeremy saying:
[He] has a wonderful paternal instinct and has really taken to all nine ducklings. We are so proud of him.