Yveta Irsova runs the Oasis of the Siberian Tiger sanctuary in Senec, Slovakia. But she doesn't just have Siberian Tigers, she's got a trio of German Shepherds too.
One particular tiger, Suria, has grown up with the German Shepherds and they have become completely inseparable. Her new-born cub, Sunny, is also great friends with the dogs called Blacky, Hugo and Jenny.
The group of tigers and German Shepherds are all very close. They love playing together, wrestling and running after each other. Although boisterous, they have never caused one another any harm.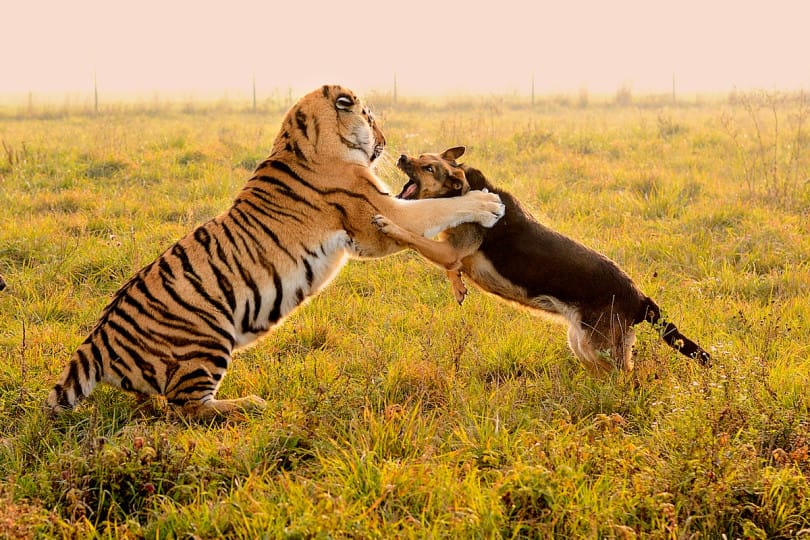 Despite being rival species, the group are like a family. Two-year-old Suria grew up with the pups and is now mother to her own 4-month-old tiger cub called Sunny. Sunny had learnt from his mother how to be gentle with the dogs but also how to become inseparable.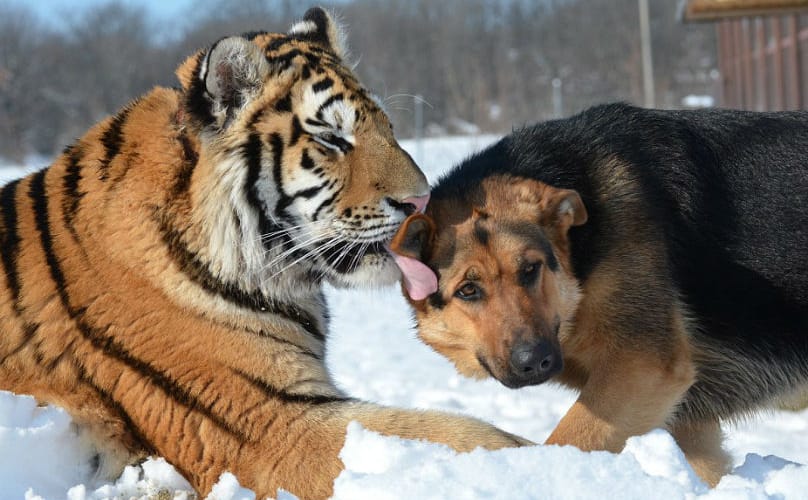 Irsova set up the sanctuary for Siberian tigers in 1999, and it's now home to 28 tigers, 23 of which were born there. The sanctuary aims to rescue a small population of these tigers from extinction and contribute to the genetic pool for breeding these magnificent creatures.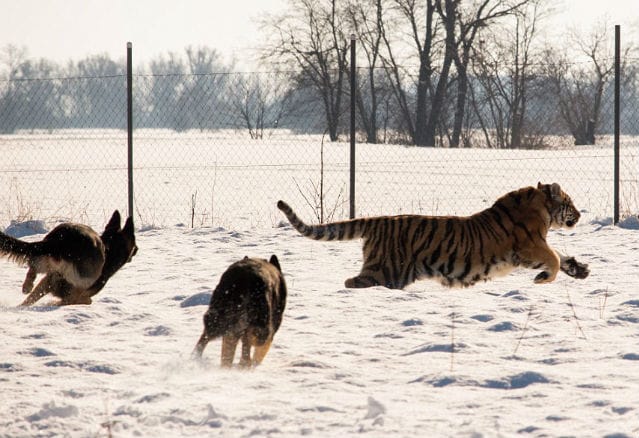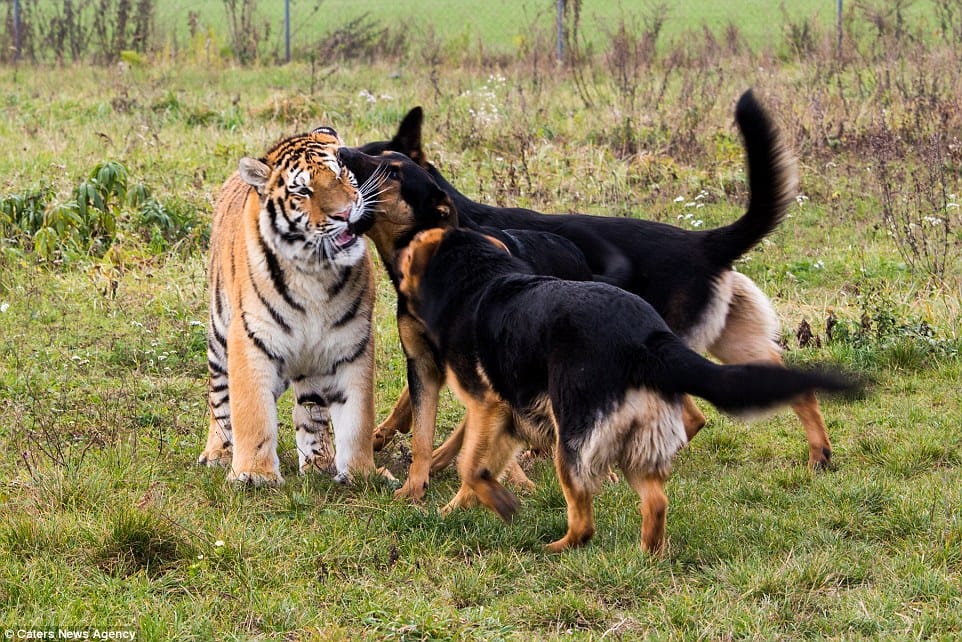 If you want to help save their species, then you can support Irsova and her sanctuary here.