On Friday February 23, Rex, a two and a half year old German Shepherd, was seriously injured after trying to protect his owner from two burglars.
Javier, aged just 16 years old was all alone at his home with Rex when he heard glass breaking, followed by people making there way into the house.
He ran upstairs and tried to hide in a cupboard with Rex, before calling the police. Despite his best attempts, Javier could not hold back Rex from facing the intruders.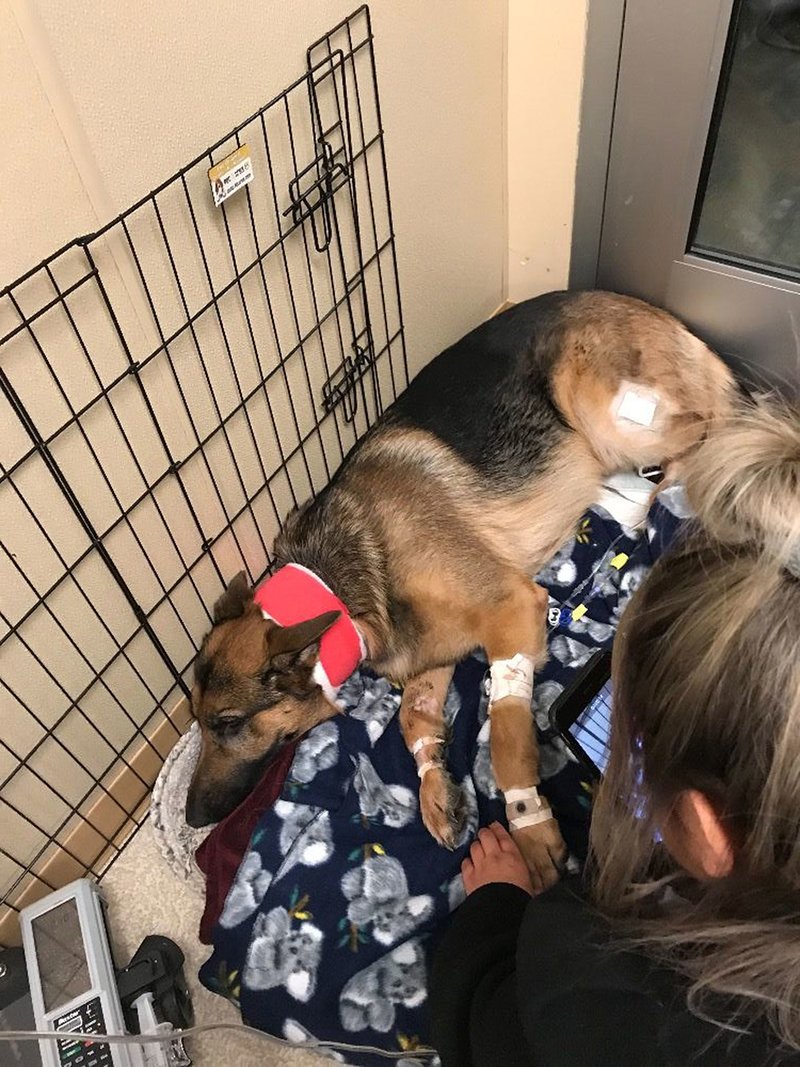 The burglars used everything they could get their hands on to attack the German Shepherd. Rex finally returned upstairs to check on Javier and make sure he was still safe. According to the young man, who told the story on a GoFundMe dedicated to financing Rex's medical bills, the dog was covered "in blood".
When the burglars entered the room where Javier was hiding, Rex once again did everything he could to defend his human, only giving up after being shot several times.
As they entered the room where my nephew was hiding in the closet, Rex came out with the little strength he had left in him and threw himself at them as he knew my nephew was in danger.
Fortunately, when the burglars heard the police sirens, they fled the house. Javier escaped injury free, thanks to Rex's bravery. The German Shepherd is currently receiving the necessary health care. Javier's aunt was very moved by this act of extreme loyalty and love:
My nephew was protected by his eternal friend until the last bit of strength he had in him to do what his unconditional, loving instinct told him to.
A GoFundMe page was set up to help cover Rex's veterinary bills with the original goal of $10,000 quickly being surpassed. Just four days after the page was launched, almost $60,000 had been raised from more than 2000 donors.
The page now aims to keep people up to date with Rex's life and his road to recovery now that he is out of danger and back in his own home. You can also keep yourself updated with Rex by following his Facebook page here.
* * *
At Holidog, we aim to improve the lives of your furry friends. Enjoy your holidays with peace of mind, knowing your pet is in great hands (find a petsitter near you) and spoil them with our monthly subscription box filled with yummy treats and toys (they're going to love it). You can count on us!