Dogs and humans have lived together for thousands of years. And though we can just guess how dogs seemed in the past, we can compare between them now and then. Due to human influence, some dog breeds changed a lot.
Some dogs became better and some not, but we all agree that dogs are cute in every era!
English Bulldog
This dog became huger and stronger. His chest became bigger, his legs became shorter, and his face is more flat now. Besides the extra skin, he has hanging on his body. Sadly, Bulldogs now suffer from some health problems, and the average life span of the dog breed is 6.25 years.
Basset Hound

Basset Hound's body has changed and become lower, the back legs became shorter, and has also a very long ear. The face also became shorter, and some extra skin as well.
Boxer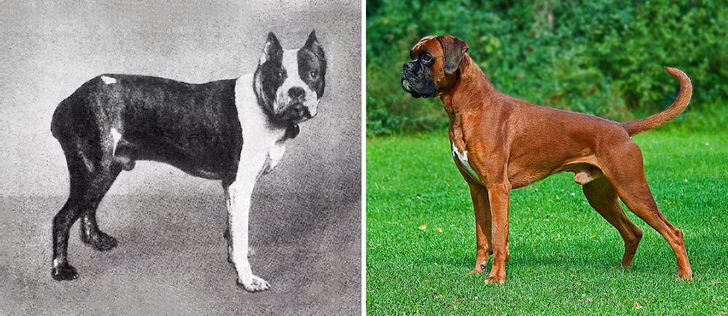 The Boxers' faces became shorter now. The ratios of the body have changed slightly as well.
Bull Terrier

Today, these dogs have a very different skull shape – their faces became shorter, and their jaws became bigger. With also lower and plumper bodies.
West Highland White Terrier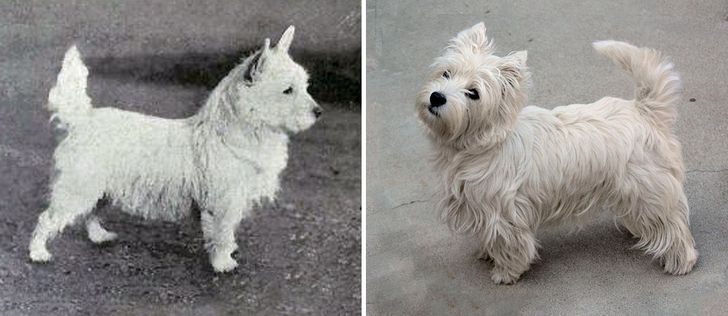 It's obvious that the fur is thicker and longer here.
Doberman Pinscher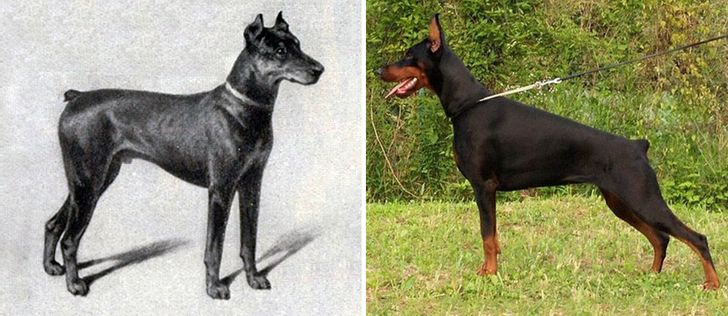 These dogs became less huge and have smoother heads now. They don't have the same aggression they used to have in the past.
Irish Setter

They didn't change so much in more than 150 years. Irish Setters became just thinner and their fur became longer and thicker.
German Shepherd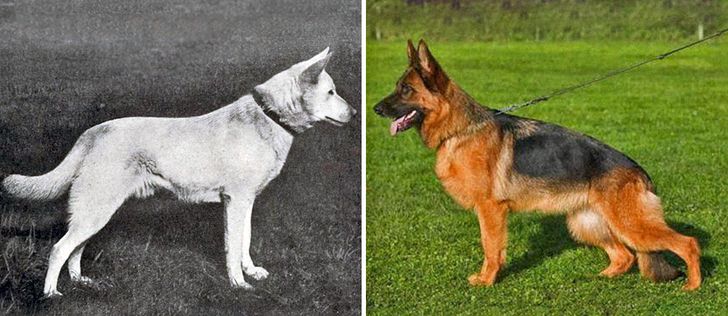 The German Shepherds became bigger. Also, their fur became longer and thicker than before. Their skeleton changed too. With lower сroup, and wider chest.
Rottweiler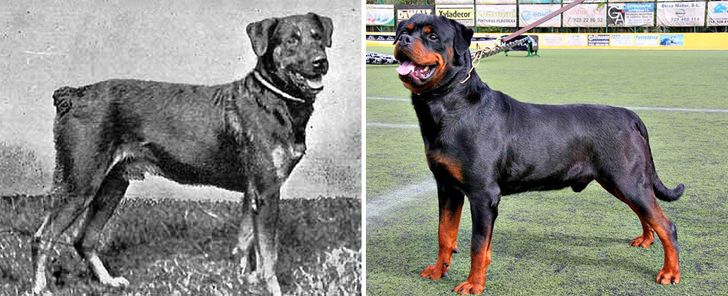 Modern Rottweilers are black with brown patches on their cheeks, under their eyes, part of their chest, and their legs. The fur is thicker now, and people don't dock their tails now.
Saluki (Persian Greyhound)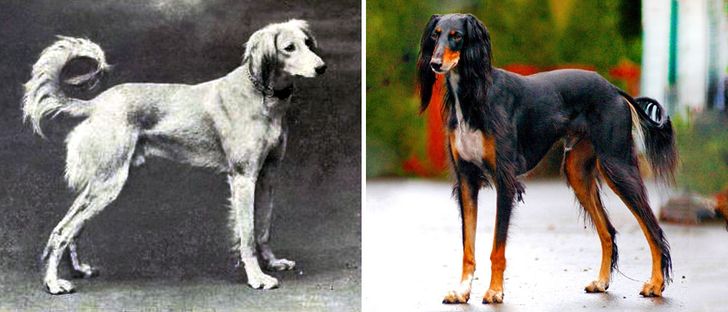 The Salukis became much thinner and taller. Now, their legs and ears became longer than in the past.
Dachshund

Now, these dogs have longer faces and bodies, a wider chest, and a lot shorter back legs.
Airedale Terrier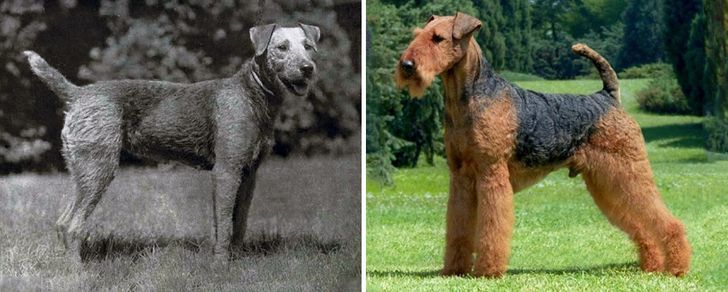 This breed almost hasn't changed unless hair than became 'thinner' and face that became longer.